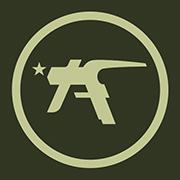 November 2016 :
Just finished a remix for Australian Legends IKON.  Will be released in December.
---
September 2016 :
The ANGELTHEORY Retrosptecive Release 2003 – 2015 "Beneath The Ruins" is now available.
This release highlights songs from the first 5 albums. All tracks from the first 3 albums have been mixed again from the ground up, giving them a much fuller sound. I have also included a cover of "Soft Cell's" Memorabillia.
---
8th September 2016 :
I have started writing for the next album. 4 tracks in thus far and I'm very happy with how it is coming along.  I'm taking a slightly different approach to how beats are being put together as i'm not really wanting to go 4/4 with the kick drum.  The sound itself is eerie and has a sense of longing about. And lastly my vocals are a lot softer this time around, blending into the pads. Should be interesting to see what happens…
---
3rd September 2016 :
I have just finished a remix for "Guflux"
The tracks is "Emerald" from the album "Synaesthesia". No details for it's release as yet.
---
1st September 2016 :
I have just completed an interview with SpittingFlowers on the release of "Beneath The Ruins"
Go here to check it out !!!  >>> HERE.
---